It's true at Twisted we have never shied away from the fact that we love breaks — we truly can't get enough of the sound. With an unbridled passion for the genre that stretches back to the late 1990's we have strived to bring you the best in underground and established breaks talent; that much will never change. Through our commitment to the genre we believe that we have proven… in Vancouver, Twisted is breaks.
In celebration of our breaks heritage Twisted will be showcasing our passion for the genre over the next two months. Starting on March 14th we're kicking things off with the much anticipated "Rebel Bass Album Tour" with Stanton Warriors, continuing with breaks heavy weights A.Skillz and Krafty Kuts on April 4th, and culminating with bass phenomenon Stickybuds on April 25th — we promise you a breaks run you won't forget.
---
STANTON WARRIORS @ SoundLab
FIVESIXTY — MARCH 14, 2015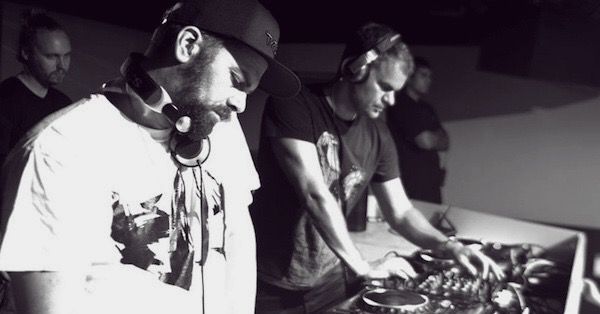 With well over a decade of experience under their belt, their first release coming out in 1997, Stanton Warriors have more than proven their talent as breakbeat pioneers and mainstays. By taking on the namesake of gritty U.K. sewer plates cast by Stanton Ironworks the duo established themselves early on as the unabashed warriors of the underground scene; and regardless of how far they have come they continue to stay true their roots. Without a doubt the warrior's never fail to capture a crowd with their originality and live charisma…but what really makes their upcoming show special is the release of their new album, Rebel Bass.
Their last LP, The Warriors, was released in 2012 and it instantly garnered critical acclaim and eventually won best album at that year's International Breakbeat Awards. The duo themselves had this to say about Rebel Bass: "the tunes certainly work and with different crowds, whether you like drum and bass or house or garage, they seem to cross the genre divides and that's a key thing for us." It is with little doubt that we eagerly await the "Rebel Bass Album Tour" and the next chapter in the Stanton Warriors breakbeat legacy, taking over FIVESIXTY at our signature night #SoundLab.
---
TRICKA TECHNOLOGY TOUR ft. A.SKILLZ + KRAFTY KUTS
Harbour Event Centre — APRIL 4, 2015
A mere three weeks after Stanton, A.Skillz and Krafty Kuts come together for a rare treat, playing on the same line-up in Vancouver for the first time in over ten years and bringing the Tricka Technology experience.  The show takes place at the massive Harbour Events Centre in order curate a truly spectacular visual experience, great sound and lighting production,  with unparalleled capacity on the main dancefloor — when these funky technicians come to town, you can guarantee they will deliver an unforgettable performance.
Between the two of them their talent and accolades are unparalleled; combined they have won "Best DJ" at the Breakspoll awards six times.  Both artists are famed for mixing a wide range of genres including: hip hop, soul, funk, drum and bass, and electro.  Both Krafty and A.Skillz have been in the studio working on brand new productions, edits and remixes just for this 2×4, Tricka Technology Tour.  
When it comes to breaks, it is impossible to beat the combined power of A.Skillz and Krafty Kuts. Ever since the release of their debut album Tricka Technology in 2003 the duo have set the gold standard for creativity and innovation in breaks — Tricka Technology 2.0 is sure to be an early contender for Twisted's number one event for 2015.
FIVESIXTY — APRIL 25, 2015
We love this guy… we love his style, we love his energy — and that's why Twisted has worked hard to keep Kelowna native Stickybuds a mainstay in our roster.  Since his very first appearance in Vancouver through to his sold out Breaks-o-Ween event at the Red Room on Halloween weekend in 2014, Stickybuds continues to rock the crowds and keep audiences asking for more.
With over twentysix releases and tour dates in over nineteen countries and counting, there is no doubt that Stickybuds represents the next generation of breaks.  Just as his forbearers, a Stickybuds' set is laden with funk, DnB, glitch hop, reggae, house, and almost every tempo imaginable.  Don't miss your chance to witness the breaks revolution continue as Stickybuds takes over FIVESIXTY for #SoundLab on April 25th.  
---
Whether you are a breaks loyalist attending all three events or a newcomer venturing out to try something different we make this promise — at Twisted we know breaks, and these three events provide Vancouver with the very best the genre has to offer.  So join us and celebrate the spirit of a truly unique dance music experience — at Twisted #WeDoBreaks. Trust us, the genre is worth exploring.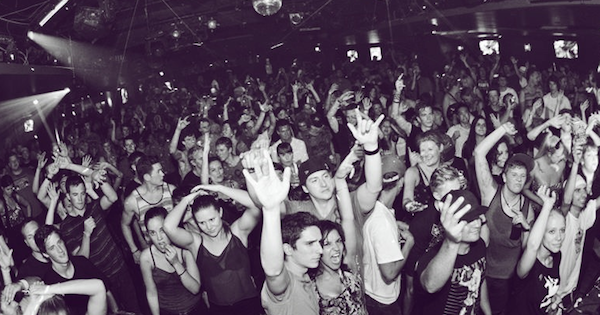 ---