With such a diverse lineup Center of Gravity's 2014 lineup has a little something for everyone. Nestled against the shore in Kelowna one can hardly go wrong with three days of sun, swimming, sports, and beats. The announcement may have just dropped but we are already at less than sixty days and counting—if you find yourself without tickets here are 5 acts that should convince you otherwise.
---
CALVIN HARRIS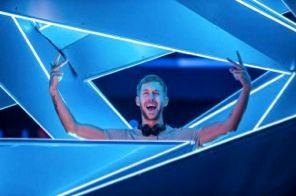 His latest album 18 Months shattered a twenty seven year old Guinness World Record crowning him the artist with the most top 10 hits in the UK Singles Chart from a single album: the record was previously broken in 1987 by The King of Pop, Michael Jackson, leading many to crown Harris the reigning king. As if that wasn't enough Harris' first official single post 18 Months, the global anthem Summer, recently became the world's number one streaming track on Spotify. The man can do no wrong and his music is contagious to the point that it is physically impossible not to sing along while smiling from ear to ear. His set is sure to be packed with original productions and pop anthems, the perfect culmination of a sun soaked summer sizzler—it is not to be missed.
---
CHROMEO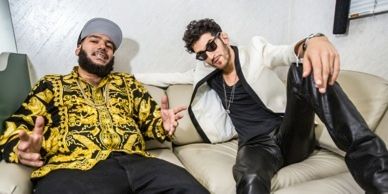 For a taste of something different Chromeo is bringing the electro-funk goods to the main stage. You can expect "sexy funk, ass-targeting beats, melodic honey, and smart lyrics about the foibles of contemporary love." With unabashed musical roots proudly representing the glory of the 80s, Chromeo's set is sure to stand out in Center of Gravities forward thinking lineup. Get ready to groove out to a set that trades thunderous drops for sticky sweet retro grooves and a strong sense of vocal wit.
---
ADVENTURE CLUB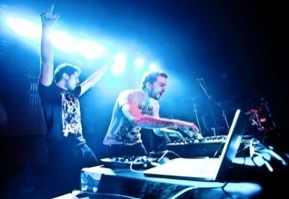 Canada loves Christian and Leighton. It's that simple, every single time the duo steps on stage Canadian fans go nuts. With soaring female vocals, up-tempo riffs, and thundering drops, Adventure Club live up to their hype and feature the perfect ebb and flow to work festival attendees into a frenzy. The duo's latest mix series Superheroes Anonymous is genre-freed bass bliss: featuring a flare for melodic dubstep and a frantic if not dizzying mix style, the series fires on all cylinders. Add to this the fact that the duo are currently finishing up their first LP—with loads of new material to unleash festival attendees are in for one hell of a ride.
---
BRO SAFARI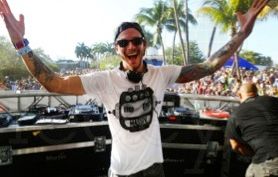 Nick Weiller, better known as Bro Safari, understands the art of a high octane zany bass riddled set. Rife with over the top rap vocals, blaring horns, bass blasts, and a schizophrenic BPM, Bro Safari's sets are always memorable. From his early days as a founding member of the pioneering drum and bass trio Evol Intent Nick has always been inspired to challenge the musical norm: Bro Safari is simply the latest incarnation in Nick's fifteen year musical career. A genre be damned balls to the wall experience is always guaranteed with the Bro, so make sure you pack an extra monster and bring you're A-game when you show up to the Bro's set.
---
BORGEOUS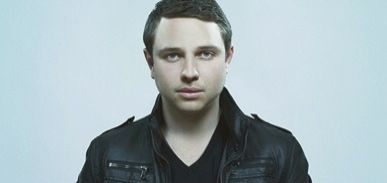 While he might not be a household name, Borgeous has been on an endless role since he first burst on to the scene in late 2012. After rocketing up the charts with his DVBBS collaboration, Tsunami, Borgeous unleashed a trio of stellar tracks: the heavy hitting Stampede, the infectiously upbeat-bouncy Invincible, and most recently the party anthem Celebration. Don't forget to check out Borgeous' pre-Tsunami releases including From Cali With Love and AGGRO.  Without a doubt Borgeous is an up and comer to watch, still hungry for success his set at Center of Gravity is sure to be memorable.   
---