What has been your proudest moment within your career thus far?
So far probably the proudest moments would have been winning the IDMA for the song "Waiting" with Dash Berlin, also being the first singer to perform a solo set on the Insomniac Escape From Wonderland Festival was pretty cool.  To be honest some of the best moments happen unexpectedly at shows when I might be in a place like China and notice everyone is singing along to all the words.  These little moments sometimes feel even better than the more built up ones.
As a female artist within EDM, you are definitely a role model. Who has been your biggest influence?For me a lot of my role models come more from pop or rock music and the sounds I grew up listening to.  As a singer I have always admired the way Tori Amos and Bjork use their voices.  As a performer, old school rock performers like Michael Hutchence were always fantastic to watch on stage.  Musically I have been influenced by a lot of the early trance tracks with their huge, emotional vocals like "Silence" the Tiesto remix with the amazing vocals of Sarah McLachlan.
These days I find myself inspired by Electronic music which also has live instruments incorporated like M83 and St Lucia.
Who are some other producers and artists that you would like to collaborate with?
I am really excited that the sound seems to be heading back towards the melodic deep house style at the moment, I am looking forward to heading back to the roots of my first release and doing some tracks more in that style with a slightly slower tempo.  The music that producers like 3LAU and Chris Lake are working on at the moment is very interesting to me.
You've played quite a few shows in Vancouver, what is your favorite thing about the city?
Gosh there are so many great things going for Vancouver!!  Such a stunning city!!  To be honest the food is so fantastic there, I have to say the Vancouver sushi is about my favorite in the world!! The people are lovely and down to earth too, which makes me feel at home.  I feel some strong parallels here between Australia also – that familiarity is something I love.
You recently made the move from Australia to Los Angeles. How has this impacted your music career?
I am loving being in LA these days.  I actually lived in London for a few years and then Berlin before LA.  So firstly the weather is a huge plus here!!!  It reminds me a lot more of home with the sunshine and outdoor lifestyle.  Career wise it feels as though half of the dance music industry has either moved here or at least visits every 6 weeks or so, so LA is a brilliant base for meeting up with people and working together.  Plus I can get a direct flight most places from here which really helps!
What can we expect from you next?
I am currently working on a couple of new collaborations with DJs, some in the trance world, and some in slightly different genres.  It is a good challenge to push the boundaries of the writing a little and branch out.  I plan to release another album or EP in the coming year, but for the moment I am really excited about collaborating with some new and up and coming artists and focusing on single releases.  There is so much new, incredible talent coming through at the moment.
---
Emma Hewitt will be back in Vancouver on Saturday, September 27th to perform live at FIVESIXTY with Ashley Wallbridge!
Emma's hypnotizing voice has been paving the way for a new sound in electronic music. The singer and songwriter has gained support from a number of influential DJs including Above and Beyond, Armin van Buuren, Cosmic Gate and Dash Berlin. She has definitely come a long way since her debut single with Chris Lake, "Carry me Away" in 2007.  With extensive touring and countless sold out shows we are very excited to be having her this Saturday, September 27th at #SoundLab!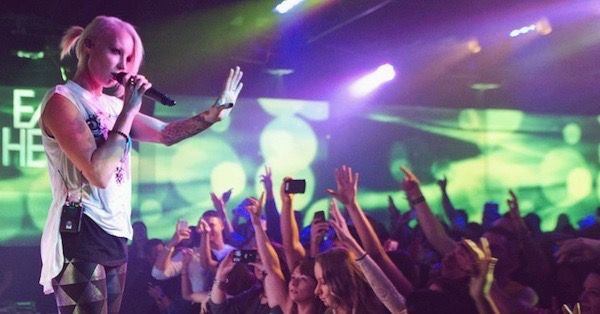 ---