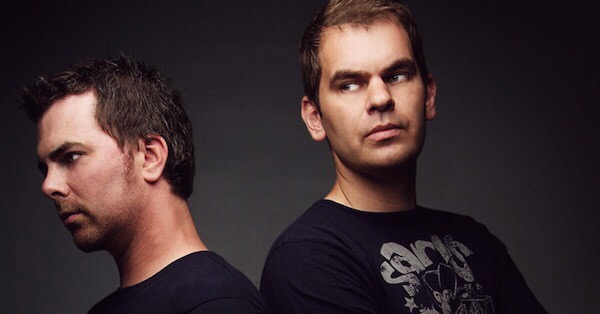 This tour is promoting Rebel Bass, your first full length album in four years! When can we expect it to drop?
In the next 6 weeks! All the tracks have been working really well on our tour so far.
The first single, Loving Me Wrong is out and returns to that classic Stanton-breakbeat-meets-garage sound.  Can you tell us what the rest of the album will sound like? What influenced you the most this time around? What artists did you work with?
The rest of the album has a similar thread. We love all the sounds from garage, deep house, techno through to hip hop as well as appreciating solid vocals. We have taken all these influences and moulded them all together to make an album that we wanted to hear. We have collaborated with a c slater, cause n affect, tony quattro through a load of up and coming amazing vocalists
You've remixed the likes of Daft Punk, M.I.A., Gorillaz, Azzido Da Bass, Marky Mark, Jay-Z & Kanye West, Technotronic, to Young MC, Sub Focus and Major Lazer. Any other new remixes up your sleeve that you'll be dropping on this tour?
yes lots more. we have recently done remixes on worthy, jakwob, jamie xx as well as a few old electro funk classics. These were all done with a view to play them in our sets on our current tour and have been doing the damage.
Your label Punks has helped produce breakout acts such as Marten Horger, Mafia Kiss among others. Any new material that's coming out on the label you're excited about?
we have new releases forthcoming from Wuki, Tony Quattro, Doctor Jeep, Wes Smith, Beatslapperz, Left/Right, Bomba Rosa, Hostage, Curtis B, Jimmy Le Mac and plenty more. Punks is def on fire at the mo!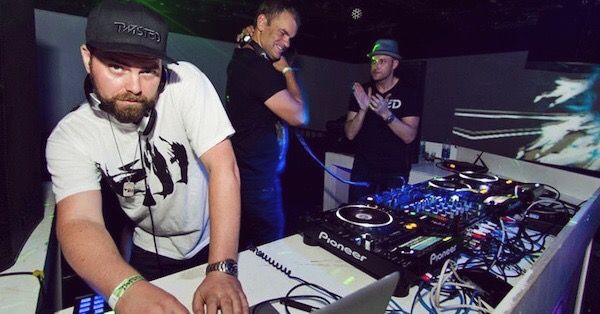 Any other new acts/DJs/producers that you're including in your sets lately?
Lots of cool new bass artists like taiki & nulight, chris Lorenzo, woz, nixon, redlight, hybrid theory through to evil 9 and plump djs!  
What would you say the Stanton Warriors sound is today? We've heard it labeled as a melting pot of breaks, electro, house, hip hop, and bass music. What would you say?
Firstly we are all about good beats. On top of said beats anything can roll. The pallet of sounds we draw from is extensive. We have always liked to do our own thing and that i think has helped us longevity wise as different scenes come and go we have stuck with our own vibe which still seems to work pretty well and still resonates!
Your shows in Vancouver are always an experience to remember. What do you enjoy most about Vancouver? What do you think about the Breaks scene over here?
Vancouver is up there with our 3 favourite cities to play alongside Perth and San Fran. People in van city don't seem so swayed by the latest fad but are more tuned into interesting fresh music. I think that is important for an act like ourselves as we don't subscribe to the latest edm or whatever scenes. Play a shit or lack lustre set in vancouver and people will remember!
Your podcast just surpassed a million subscriptions! That's huge. What's your goal with the podcast and anything coming up we should know about?
We just see it as a way to get our sound out to everyone. We can't always rely on radio or other avenues so we go direct to our fans. We have a lot of guest mixes coming up by artists on our punks label.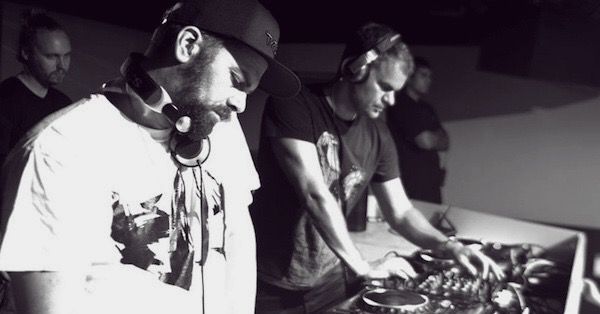 You and Mark have been the Stanton Warriors since 1997. We're stoked on the new album, but anything you guys have got planned next? Stanton Live show?
Maybe! no plans as yet. We are just content travelling the world playing out the tunes we spend so long making. It really is the best job in the world!
From fans Sarah and Kassidy – In the span of your career, what has been the most memorable gig you've played and why?  What's your favourite festival and why?
Best club gig has to be a stanton sessions show we did in fabric years back with big daddy kane and craze. The rock steady crew randomly turned up and started breakdancing and keith murray and marley marl somehow appeared. So we had this moment when we were djing, craze was scratching on the 3rd deck and all these hip hop legends were all freestyling over our beats. a true hip hop moment! Best festival may have to be our fist shambhala where we played after bassnectar. The set was going off and the northern lights appeared over head along with a meteor shower which gave us the best lighting display ever seen!
From fan Cnugz – What's your guys' favourite Stanton Warriors tune/mix you've ever made?
Tough one..I think maybe our mix of dooms night by azzido de bass as it still goes off to this day and was played by so many different djs from different scenes.
Finally, what is the most twisted thing that has happened to you at a show?
Played in bangkok last year in a big new amazing venue called ku de ta. There was a military curfew in effect with tanks on the street etc as the thais were having yet another military coup. Somehow we still sold out the show with hundred locked outside. it was one of the best parties ever but the whole time we were waiting for the authorities to come shut it down and arrest us. They never did thank god!
---
If you're a fan of Stanton Warriors, you absolutely cannot miss their Rebel Bass Album Tour. Catch both Dom and Mark at SoundLab Saturdays on March 14th, 2015. The show will feature custom visuals, dancers, and much more!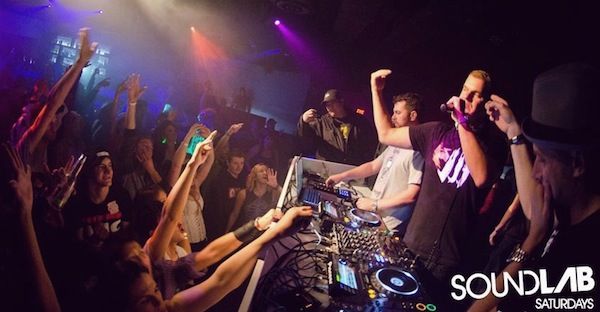 ---